Cara Menambah Domain di Plesk Panel
Seperti halnya layanan Shared Hosting, layanan WordPress Hosting juga memiliki fitur Addon Domain, yaitu domain tambahan yang bisa ditambahkan ke dalam hosting yang sudah ada.
Untuk menambahkan addon domain di WordPress Hosting, langkah-langkahnya adalah sebagai berikut :
1. Pertama, arahkan terlebih dahulu domain yang akan dijadikan addon domain ke name server berikut :
ns3.hostnic.id
ns4.hostnic.id
2. Login ke Plesk Panel
3. Klik tombol Add Domain.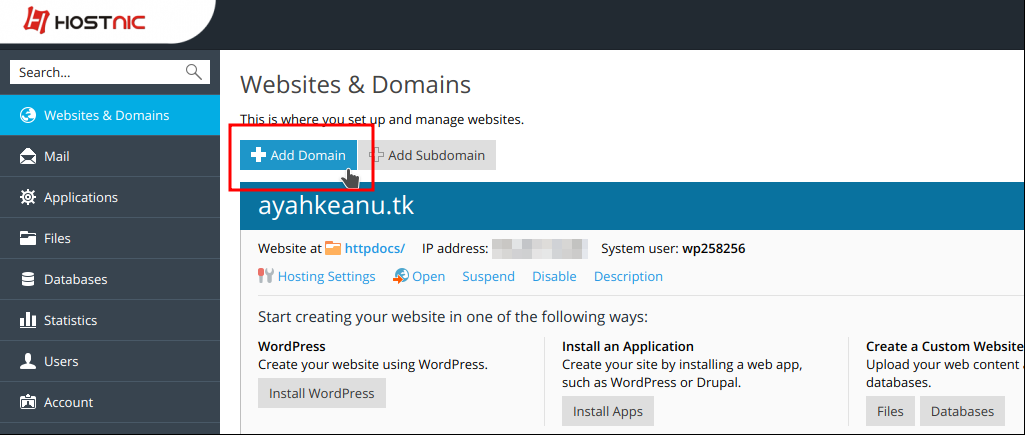 4. Masukkan informasi nama domain yang akan dijadikan addon domain :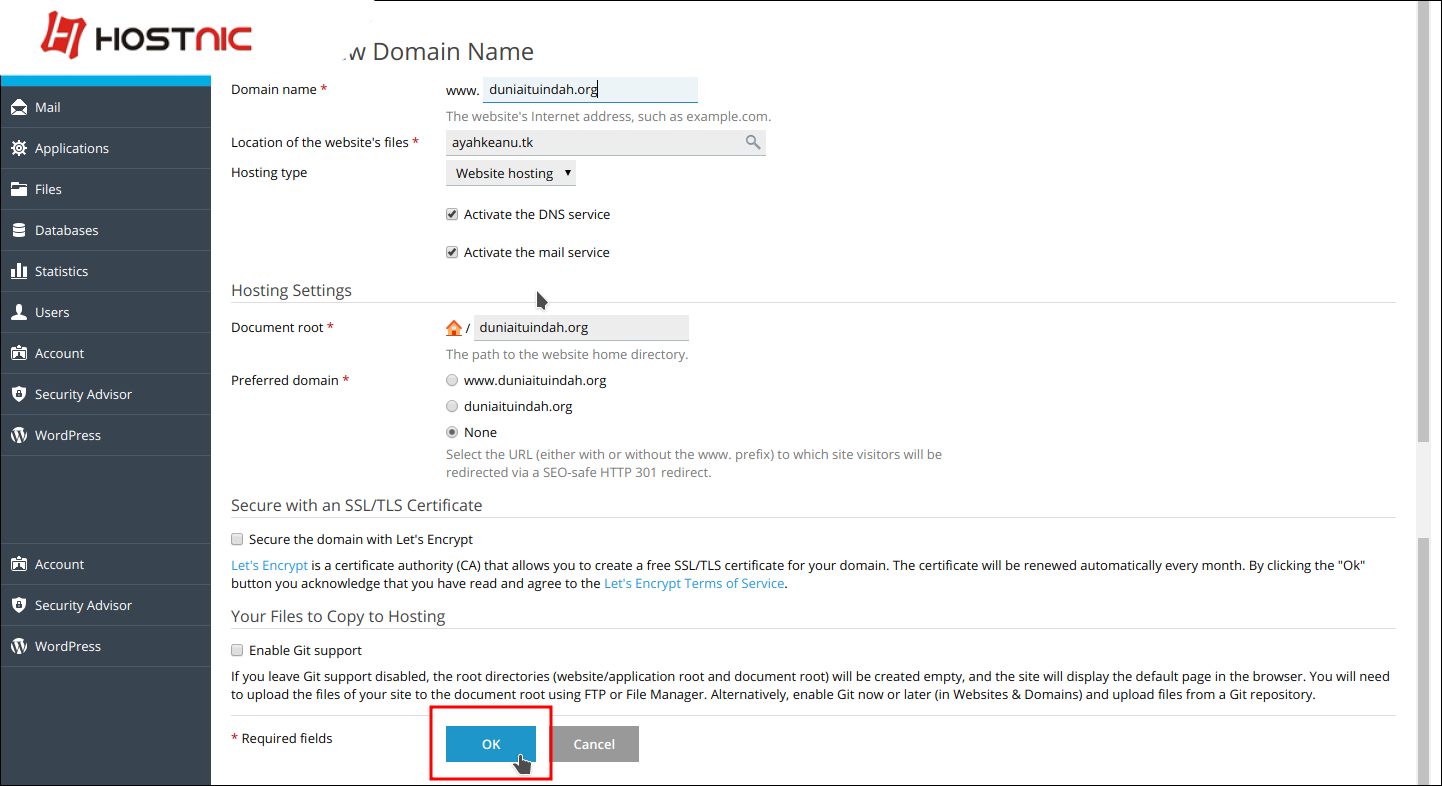 Domain name : namadomain.com
Location of the website's file : default (tidak perlu dirubah)
Hosting type : Website hosting
Activate the DNS service : Dicentang
Activate the mail service : Dicentang
Document root : namadomain.com
Preferred domain : None
Secure the domain with Let's Encrypt : Tidak dicentang
Enable Git Support : Tidak dicentang
Kemudian klik OK
5. Setelah berhasil ditambahkan, addon domain akan muncul di halaman Plesk Panel WordPress Hosting milik Anda.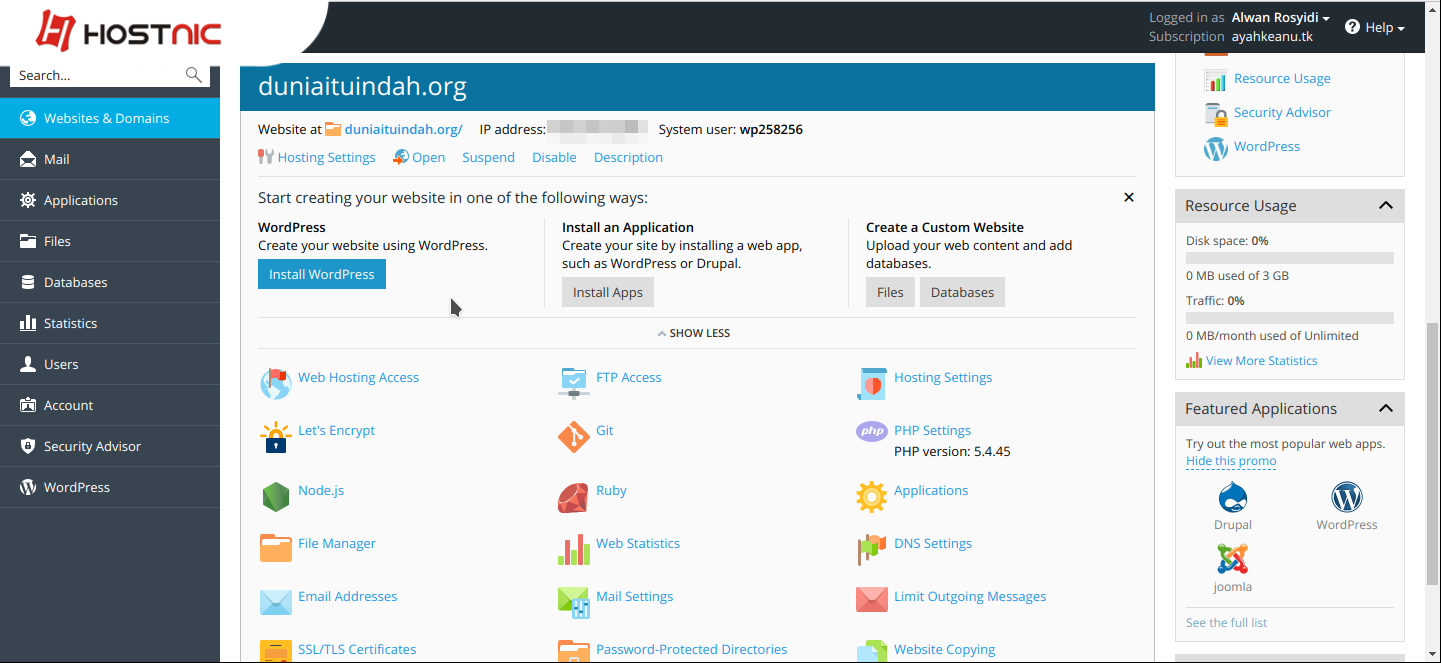 Demikian panduan addon domain di plesk panel, selamat mencoba
Di tulis oleh:
admin