Mengenal Control Panel Webuzo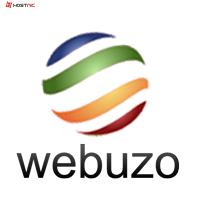 Didalam mengelola website, sudah menjadi hal umum anda membutuhkan sebauh kontrol untuk hosting anda. Pemiliki website biasanya lebih mengenal dengan namanya cpanel, tapi, selain cpanel masih banyak panel kontrol lain yang cukup populer. Di VPS ada kontrol panel yang banyak digunakan oleh administrator server atau pemilik website namanya adalah Webuzo. Kami disini akan sedikit membahas apa itu Webuzo ?
Jika anda sedang mencari paket-paket VPS yang terjangkau yang hosnic.id tawarkan coba anda KLIK DISINI.
Panel Webuzo merupakan salah satu kontrol panel yang banyak digunakan atau ringkas nya sebuah manajer aplikasi yang bisa menggabungkan beberapa aplikasi dan script basis server yang dapat memberikan kemudahan. Webuzo bisa dibilang fungsinya sama dengan kontrol panel cPanel yang banyak pengguna kenal. Ketika anda menggunakan webuzo anda bisa mendapatkan kontrol pada panel dan dalam proses installasi juga memungkinkan anda bisa menginstal aplikasi sekaligus didalam satu kali klik.
Webuzo ini telah mendukung 200 lebih aplikasi web dan kemungkinan bisa bertambah lebih banyak lagi. Webuzo jgua memiliki Domain Management Capabilities/kemampuan didalam mengelola domain, MySql Management, FTP Support, phpMyadmin, dan masih banyak yang lainnya. Bukan cuma itu, webuzo juga sangat mendukung Bahasa pemrograman PHP, Ruby dan Phyton.
Apa saja fitur yang ada di webuzo ?
Terdapat fitur-fitur yang menarik yang ada di webuzo yang tidak kalah dengan control panel yang lainnya, dibawah ini kami paparkan beberapa fitur di webuzo :
Fitur server info : yang berisi informasi CPU Usage, RAM usage, Disk usage dan bandwidth usage.
Fitur MySQL Management : Add database, Add database user, delete database, delete database user, add host to database, manage privileges, phpMyadmin.
Fitur FTP management : add FTP user, delete FTP user, edit FTP user.
Fitur domain : add domain delete domain, add sub-domain, delete sub-domain, manage domain zone files. manage MX entries, redirect multiple sub-domain to primary-domain.
Fitur Script : see demos, view rating, view review, see the screenshot, backup and restore feature, remove installation, manage update, 0 appas and more to come soon.
Fitur instance management : Me-launch instance yang bisa lebih dari 259+ aplikasi, dan bisa memulai serta memberhentikan instance, terminate instance, akses ke kontrol panel dan juga fitur webuzo.
Amazon regional support : US east (Virginia), US West(Oregon), US West(California), EU West(Ireland), Asia pacific(Singapore), S. America(Sao paulo).
Fitur Advanced settings : enable/disable suPHP/mod_php, enable/disable apache tomcat, restart service-Apache/Named/Mysql/FTP,apache server status/info, enable mod_dir, support for perl.
Di tulis oleh:
Eriga S Al-Mansur