Cara Mengaktifkan HTTP/2 di Web Server Apache
Hypertext Transfer Protocol Version 2 (HTTP/2) adalah versi terbaru dari protokol HTTP, diterbitkan sebagai standar IETF di RFC 7540 pada tahun 2015. Fokus protokol adalah pada kinerja; khususnya, latensi yang dirasakan pengguna akhir, penggunaan sumber daya jaringan dan server. Salah satu tujuan utama adalah untuk memungkinkan penggunaan koneksi tunggal dari browser ke situs Web.
Apache memiliki dukungan HTTP/2 sejak versi 2.4.17. Dalam tutorial ini, saya akan menganggap bahwa Anda sudah memiliki konfigurasi TLS/SSL yang sudah berfungsi.
Persyaratan
Untuk mengaktifkan HTTP/2 di Apache Anda harus memenuhi persyaratan berikut:
Pertama, Anda harus mengaktifkan HTTPS di server Anda. Semua browser utama memungkinkan penggunaan HTTP/2 hanya melalui HTTPS. Juga, versi protokol TLS> = 1.2 dengan suite sandi modern.
Selanjutnya, pastikan Anda menjalankan Apache 2.4.17 atau lebih baru karena HTTP/2 didukung dari versi ini dan yang lebih tinggi.
Juga, pastikan klien/browser Anda benar-benar mendukung HTTP/2.
Mengaktifkan HTTP/2 di Apache
Agar HTTP/2 berfungsi di Apache, Anda harus mengaktifkan dan memuat modul SSL dan HTTP/2. Untuk melakukannya, Anda dapat menjalankan yang berikut di terminal Anda:
Kemudian
Untuk mengaktifkan modul-modul baru ini, Anda perlu menjalankan:
sudo

 

systemctl

restart

apache2
Setelah mengaktifkan dan memuat modul Apache yang diperlukan, navigasikan ke direktori konfigurasi Apache Anda dan edit konfigurasi Apache.
Untuk mengaktifkan HTTP/2 di server web Apache. Anda tambahkan salah satu dari yang berikut ini ke konfigurasi Apache global Anda atau di dalam host virtual tertentu.
Berikut ini adalah konfigurasi server virtual minimal yang dapat digunakan untuk mengaktifkan HTTP/2 di beberapa host virtual:
ServerAlias

www

.

example

.

com

DocumentRoot

/

var

/

www

/

public_html

/

example

.

com

SSLCertificateKeyFile

/

path

/

to

/

private

.

pem

SSLCertificateFile

/

path

/

to

/

cert

.

pem

SSLProtocol

all

-

SSLv3

-

TLSv1

-

TLSv1

.

1
Untuk memeriksa apakah server Anda mendukung HTTP/2, Anda dapat menggunakan alat pengembang browser Anda. Di bawah ini adalah tangkapan layar dari browser Google Chrome dan Apple Safari yang menampilkan HTTP/2.
Chrome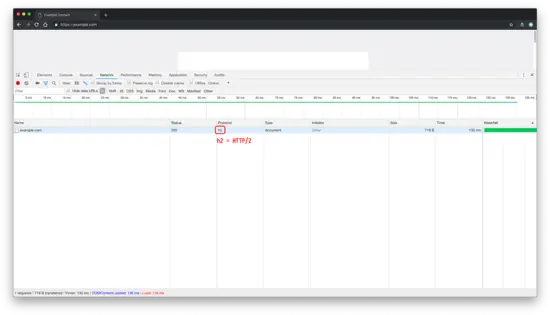 Safari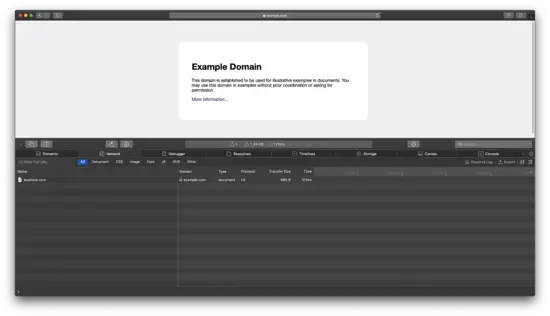 Di tulis oleh:
admin